New Life Christian of Fontana is a place where people can meet Jesus, engage in life-giving community, and everyone is welcome. We believe in creating a space where people can have authentic encounters with Christ, discover their gifts and use them for God's glory. Join us for our Sunday services!
Pastors Samuel & Tamika Casey
Stay connected with us, broadcasting live over Facebook and YouTube.
Click the image below to join in our Tuesday Bible Study at 7PM or click below to download the study guide.
Click below to complete the Regathering Survey.
Click below to complete our Membership Form.
New Life is creating a New Life Disciples Business Directory and would like you to share the following:
2021 Bible Reading Challenge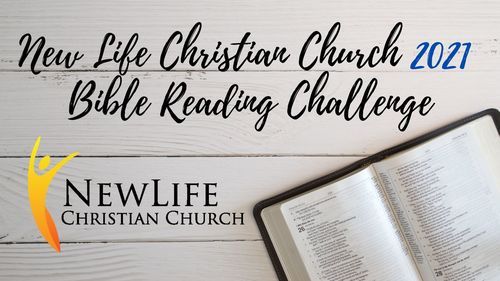 Join us in the 2021 New Life Christian Church Bible Reading Challenge!
Download the reading plan here.
2nd & 4th Tuesday Bible Study
We'd love to hear from you. Fill out the form below to get started.